KEEP TALKING
(dispatches from social isolation)
After months of mandated quarantine, we finally are able to think about re-opening our 15th Street branch, albeit at a much reduced capacity. The exact picture of how to accomplish this has not yet been finalized, but as with all the other areas of our lives, the changes wrought by the coronavirus are unlikely to disappear any time soon. As the coronavirus remains with and among us, cautious management is our only option for going forward. We keep our physical distance. We act with courtesy and forethought. We try our best to keep one another safe.
The mood of inner reflection and the longing to reach out to others—the twin impulses that led us to launch the Keep Talking blog during deepest quarantine—have not changed, we think. For many of us, online communication has become a comfortable and reliable option for staying connected with others. Your contributions to this blog have been beautiful, heartfelt, and important. We are all enriched by them. Entries continue to arrive, and we will continue to offer Keep Talking as a warm, curated space for sharing thoughts, experiences, and other creations. So please do continue to offer your thoughts, ideas, and work with our community. As you have seen, the form your contribution takes is limited only by your imagination and our technical capacity to share it on this blog.
So, as a reminder: what qualifies as a Keep Talking item? Lots of things. Something you write (keep it to a page or three at most), for example, about an encounter with a neighbor or nature, an insight, an inspiration, a revelation, a terrific quote, a snippet of life flashing in conversation you overheard or took part in, a page from a great book or lecture (with your comment)—you name it. Also, a portrait or photo or poem (written or recited), a short video you make, a reminiscence—and don't forget the spirit of humor (cosmic or homespun). Send gifts from what wells up out of this singular period in our life as a community and culture.
We know well that for many of us, one of the consequences of these last few difficult months (compounded by the prospect of more equally difficult ones lying ahead) has been an overwhelming sense of weariness, weighing down even our frothiest creative impulses. To help with inspiration, we will periodically offer a creative prompt, which you may feel free to take up as a challenge (or ignore entirely.)
Please remember also that it is possible to post comments to entries on the blog. Sharing is great; conversation is even better. Let's Keep Talking.
With warm regards,
Dorothy Moore and Walter Alexander
(Keep Talking Curators)
P.S. How to submit a contribution to Keep Talking? Send it via email to asnyc (at) asnyc.org with "Keep Talking Contribution" in the subject line. Word, audio or video files or photos can be sent as attachments. Remember, please, that we will not edit your submission.
Click on the images below to access the blog posts.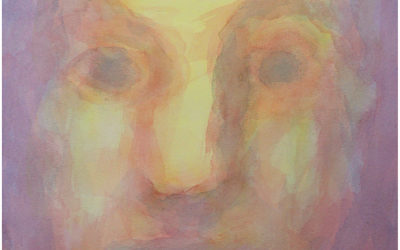 Anthroposophy NYC Blog KEEP TALKING(dispatches from social isolation)Portrait of the Week: Larry Young "And yet my spirit-vision only wakesWhen thoughts of action wholly fill my soul,And it is flooded with a living hopeThat for the spirit it may build a...
read more
Keep in touch with eNews.
Click on the button below to subscribe to our news and program updates…