KEEP TALKING
(dispatches from social isolation)
As the likelihood of a swift return to onsite gatherings at Anthroposophy NYC, our ASA branch at 138 West 15th Street, fades, the need to be together in soul and spirit grows. Keep Talking is born out of this need, a need to bridge physical limitations through many and various means.
"In confinement" has long been a euphemism for "with child," and the mandated COVID-19 confinement, while sometimes painful, has been accompanied for many by welcome and unexpected arrivals: unprecedented opportunities to catch up on reading, painting and drawing, poem-writing, gardening, crafts, revisiting abandoned projects, and taking or sorting photos. Also, voyaging in memory, reconnecting with family and old friends, deepened meditations and study, blessed moments of unhurried reflection and stocktaking—and with all this, unique chances for letting go—for releasing into the departing stream things that, in the usual welter of life, resist dying despite their woefully past expiration dates.
While much of this may remain justifiably private and inward, some items long for the soul light of sharing and conversation. And who better to share with than our compatriots, branch members, and friends (known and unknown). For this, we are launching Keep Talking as a warm, curated space for sharing thoughts, experiences, and other creations.
What qualifies as a Keep Talking item? Lots of things. Something you write (keep it to a page or three at most), for example, about an encounter with a neighbor or nature, an insight, an inspiration, a revelation, a terrific quote, a snippet of life flashing in conversation you overheard or took part in, a page from a great book or lecture (with your comment)—you name it. Also, a portrait or photo or poem (written or recited), a short video you make, a reminiscence—and don't forget the spirit of humor (cosmic or homespun). So please, send gifts from what wells up out of this singular moment in our life as a community and culture.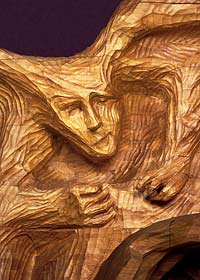 (Image: Humor from Representative of Man by Rudolf Steiner and Edith Maryon)
*****
How to submit a contribution to Keep Talking? Send it via email to asnyc (at) asnyc.org with "Keep Talking Contribution" in the subject line. Word, audio or video files or photos can be sent as attachments. Remember, please, that we will not edit your submission.
With warm regards,
Dorothy Moore and Walter Alexander
(Keep Talking Curators)
Click on the images below to access the blog posts.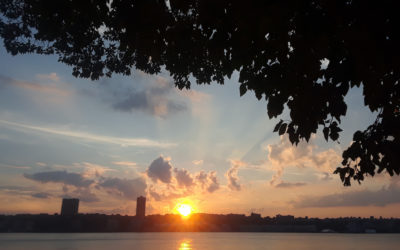 Anthroposophy NYC Blog KEEP TALKING(dispatches from social isolation)An Offering by Linda Larson: Sunset over Hudson and Steiner's VerseSunset over the Hudson, On the eve of Summer Solstice 2020, Leading us into the future In radiating Light (Photo:...
read more
Keep in touch with eNews.
Click on the button below to subscribe to our news and program updates…