Dear Friends of Anthroposophy NYC,
We have an office space available for long-term rental on the first floor of our building with low coronavirus exposure risk. It's a good and quiet room (185 square feet) with two tall windows facing 15th Street between 6th and 7th avenues. Utilities are included (wi-fi, electricity, heat). A small bathroom across the hall is shared with the other office tenant on the same floor. A fridge and a small kitchenette on the ground floor can also be used.
For more information, please email us at spaceuse (at) asnyc.org.
We're looking forward to hearing from you.
Sincerely,
Marta Stemberger
Space Use Manager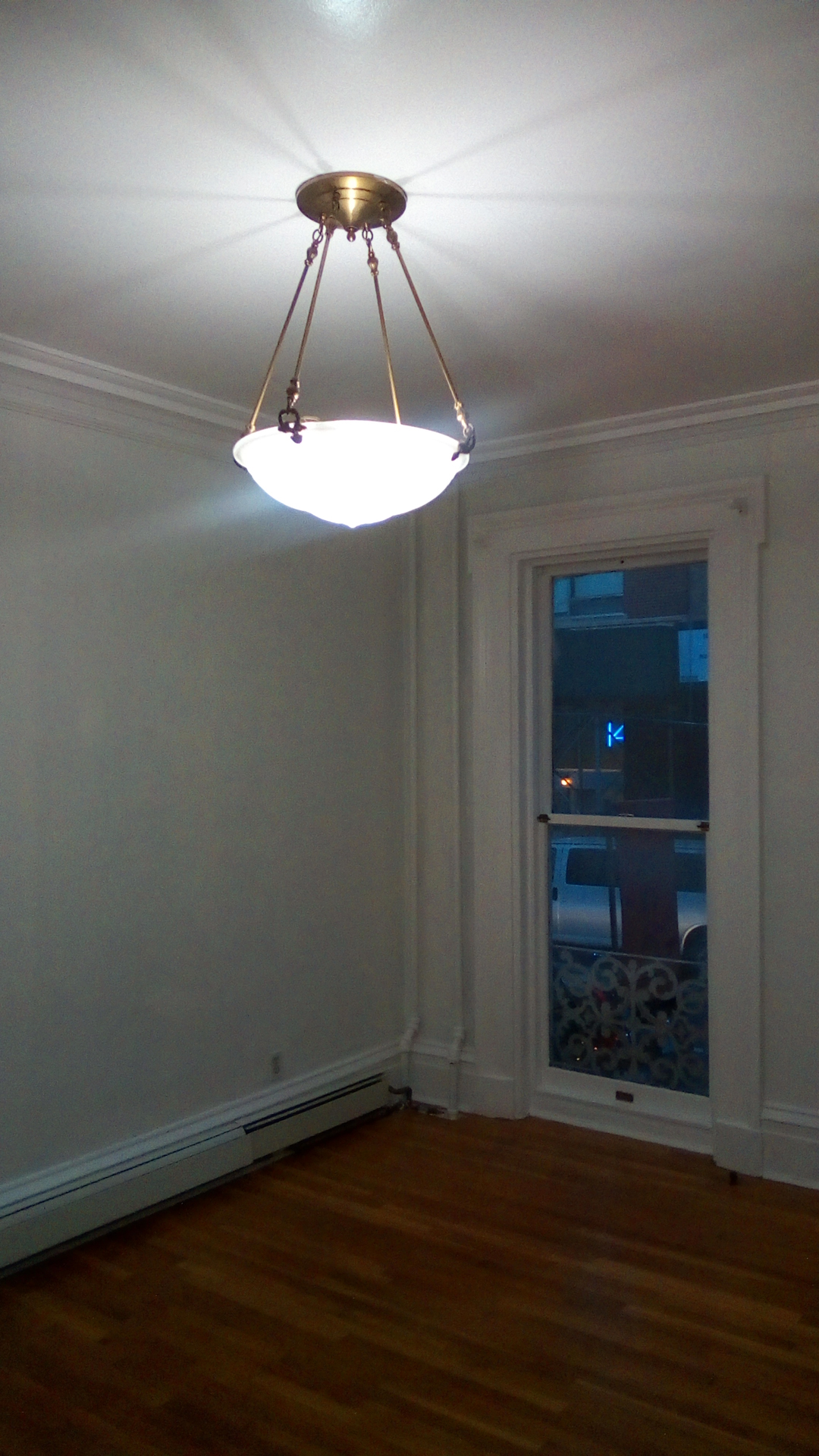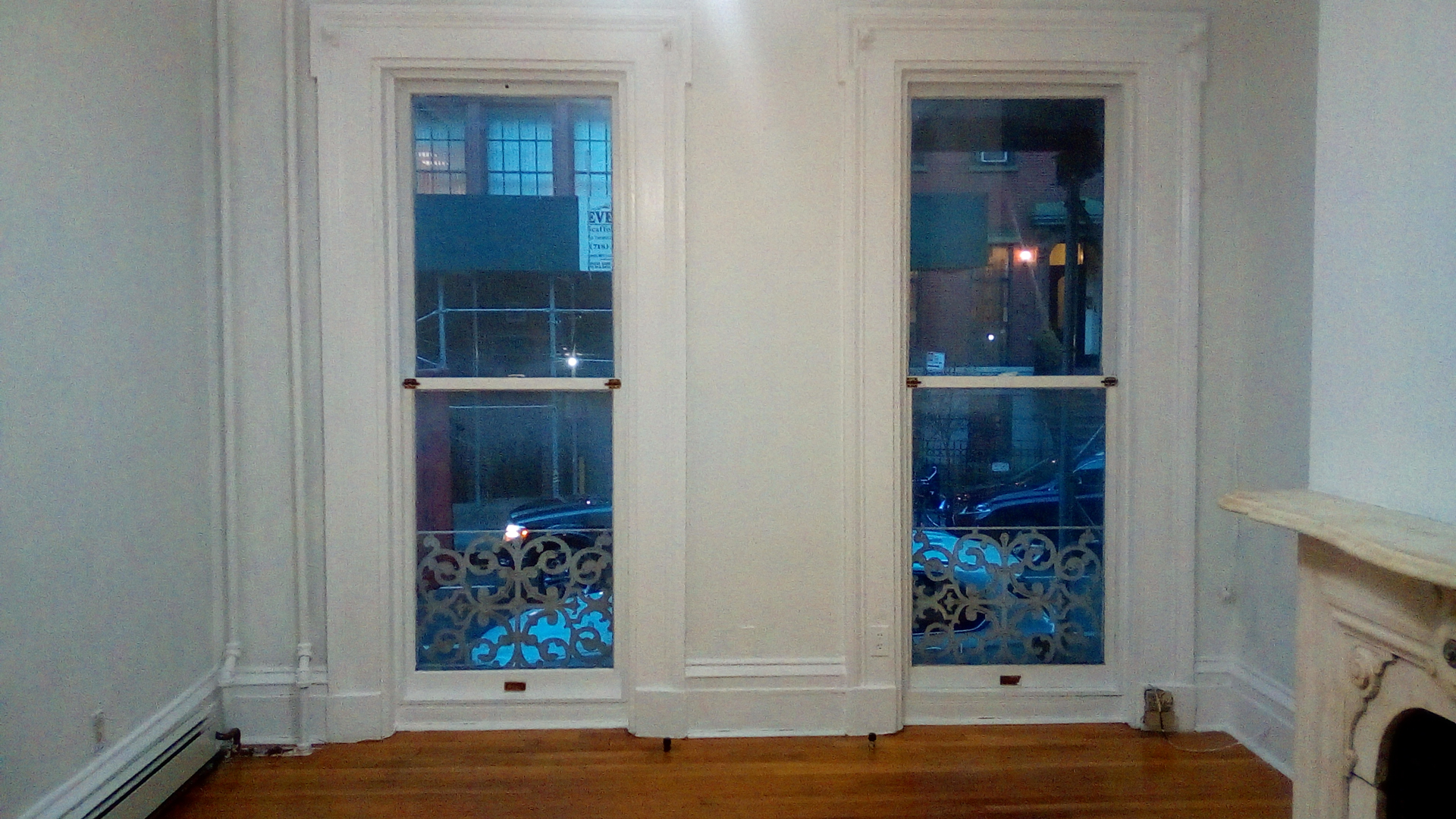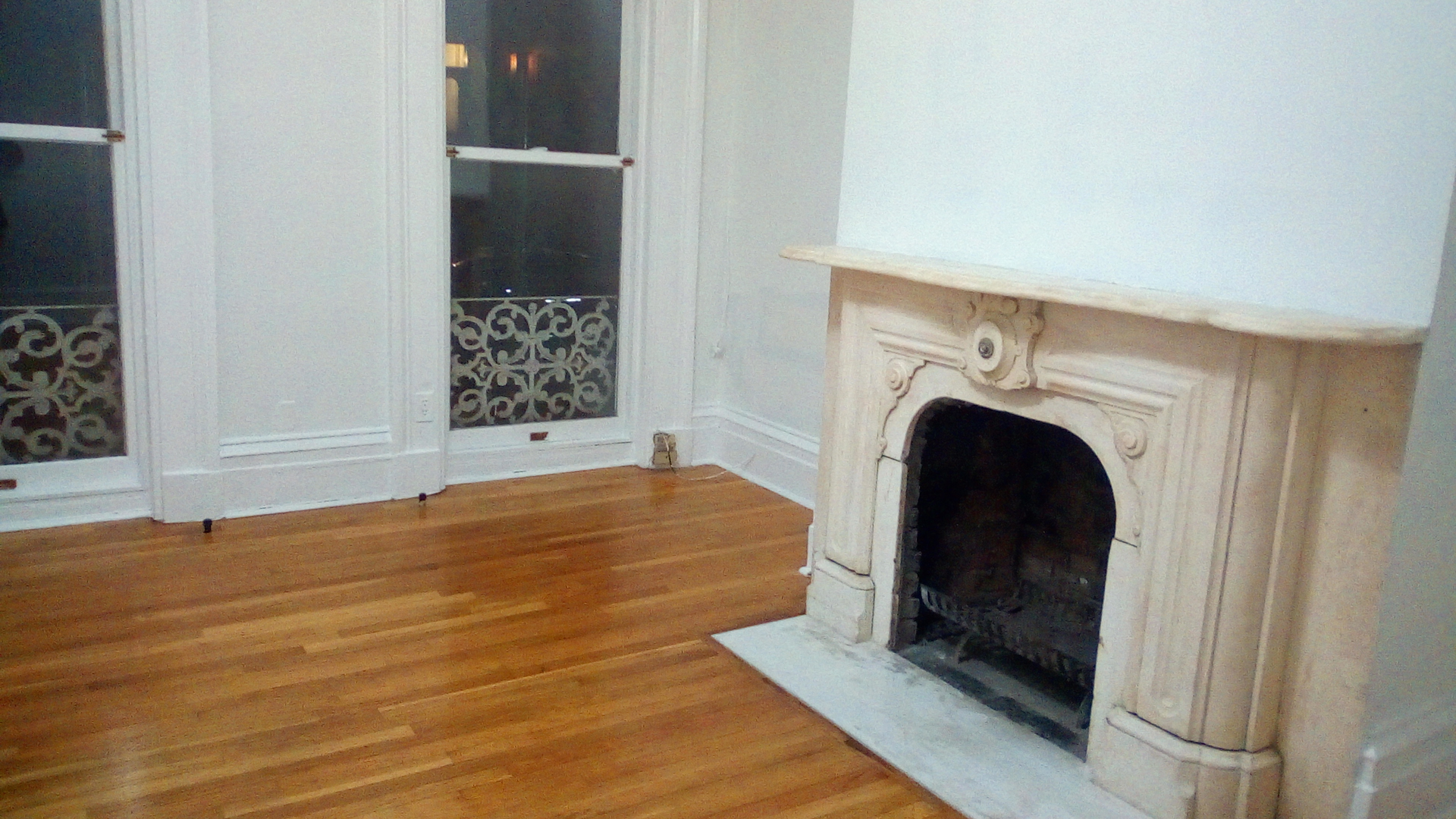 Our beautiful Auditorium with the skylight is now available for short-term rentals. It is on the ground floor at the back of a nice townhouse on 138 West 15th Street, between 6th and 7th avenues, in Manhattan. The space has a direct access to the street, with no areas to share with others. From the street entrance to the Auditorium, there is a long and well-lit hallway with 2 bathrooms. A fridge and a small kitchenette are also available to the left of the Auditorium entrance for basic use (food storage, water, electric water boiler for teas, and electric coffee maker).
The Auditorium measurements are: 21.5′ stage width (wall to wall), 34′ floor space (base of stage to door) + 10.5′ stage depth (front of stage to curtain), 13′ height (ceiling to floor, 2′ stage/wall ledge height).
During normal times, the space can accommodate 80 people standing, 60 people seating, or 20 people for movement sessions. The occupancy allowance needs to be adjusted as determined by the latest NYS rules due to the pandemic.
The following equipment is also available for short-term renters: 60 chairs with armrests, 8 large folding tables (each for 8 people), 1 small folding table (for 6 people), 4 shoji screens, 2 square tables, 1 round table, 1 oval table, 2 blackboards, 3 music stands, 4 presentation easels.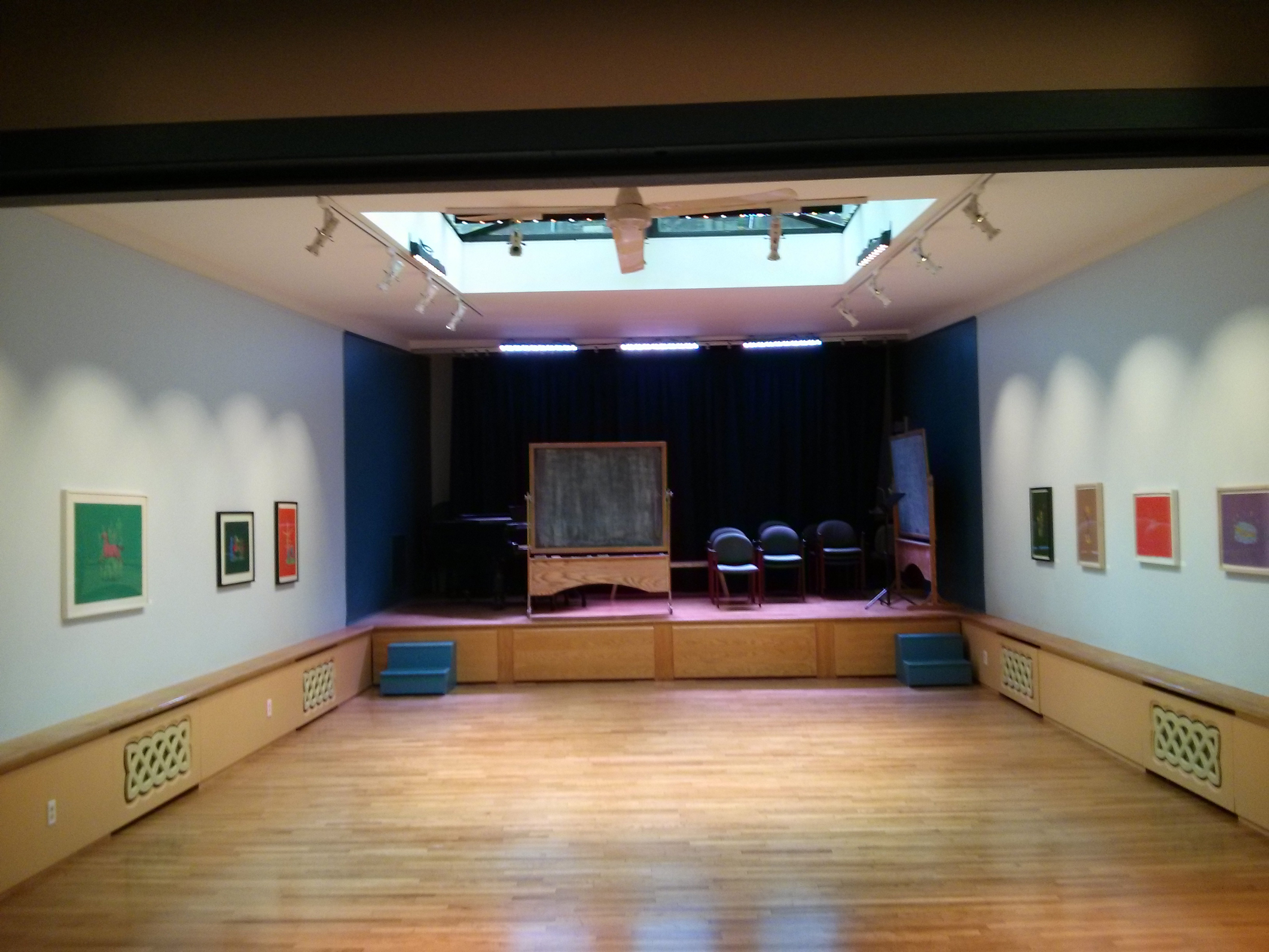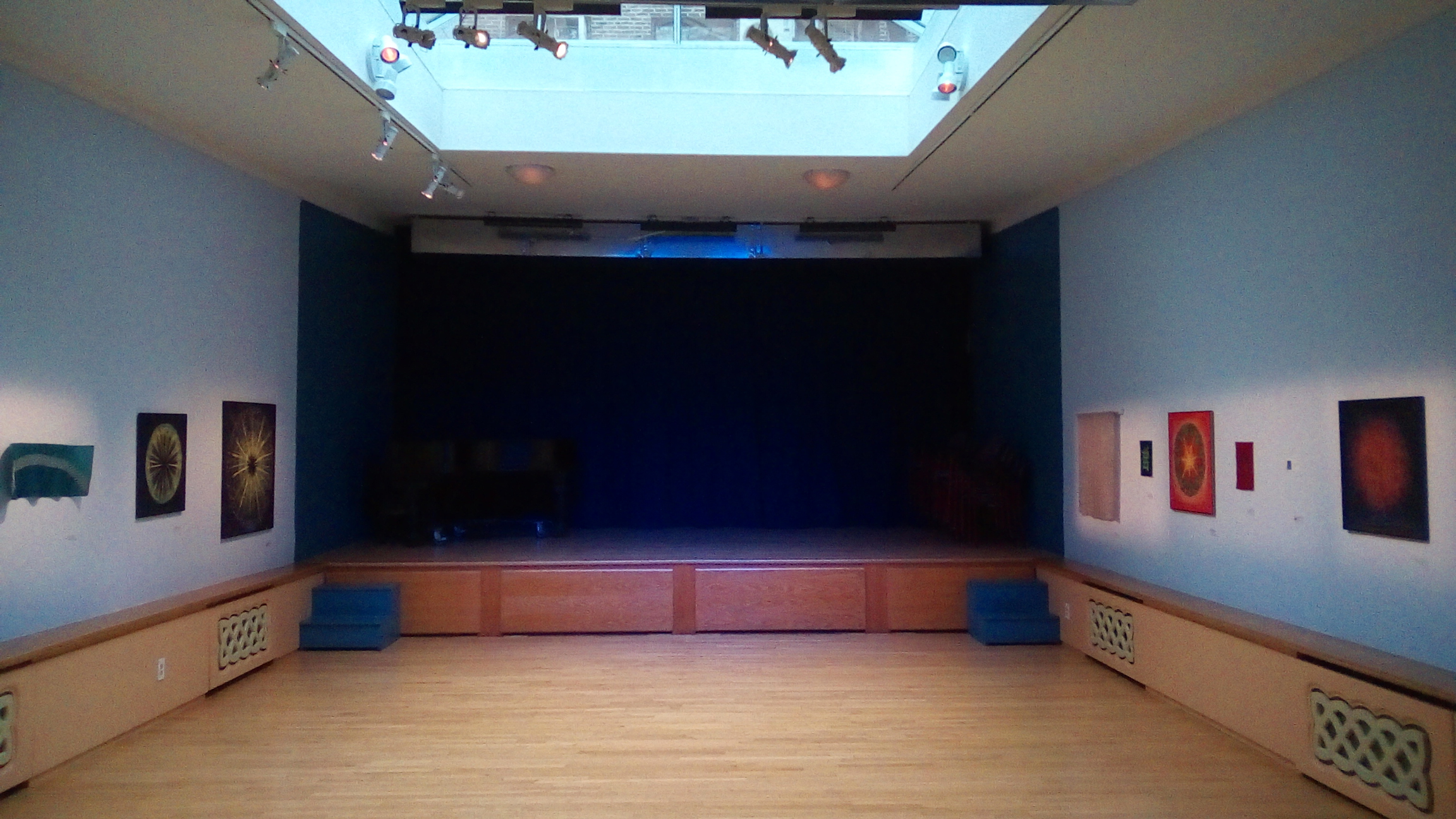 If you are interested in using our Auditorium for your activities and need more information, please send us a message at spaceuse (at) asnyc.org.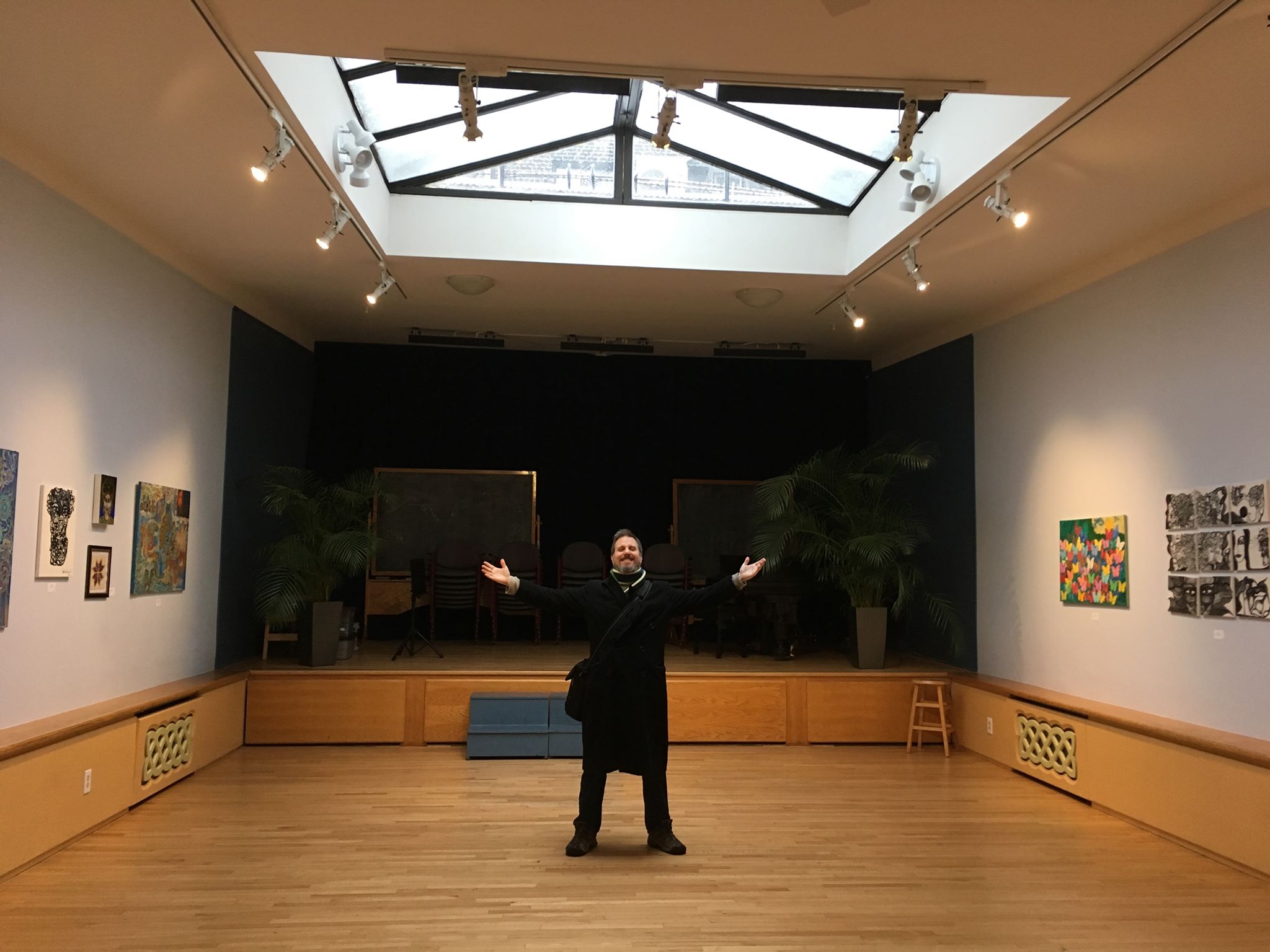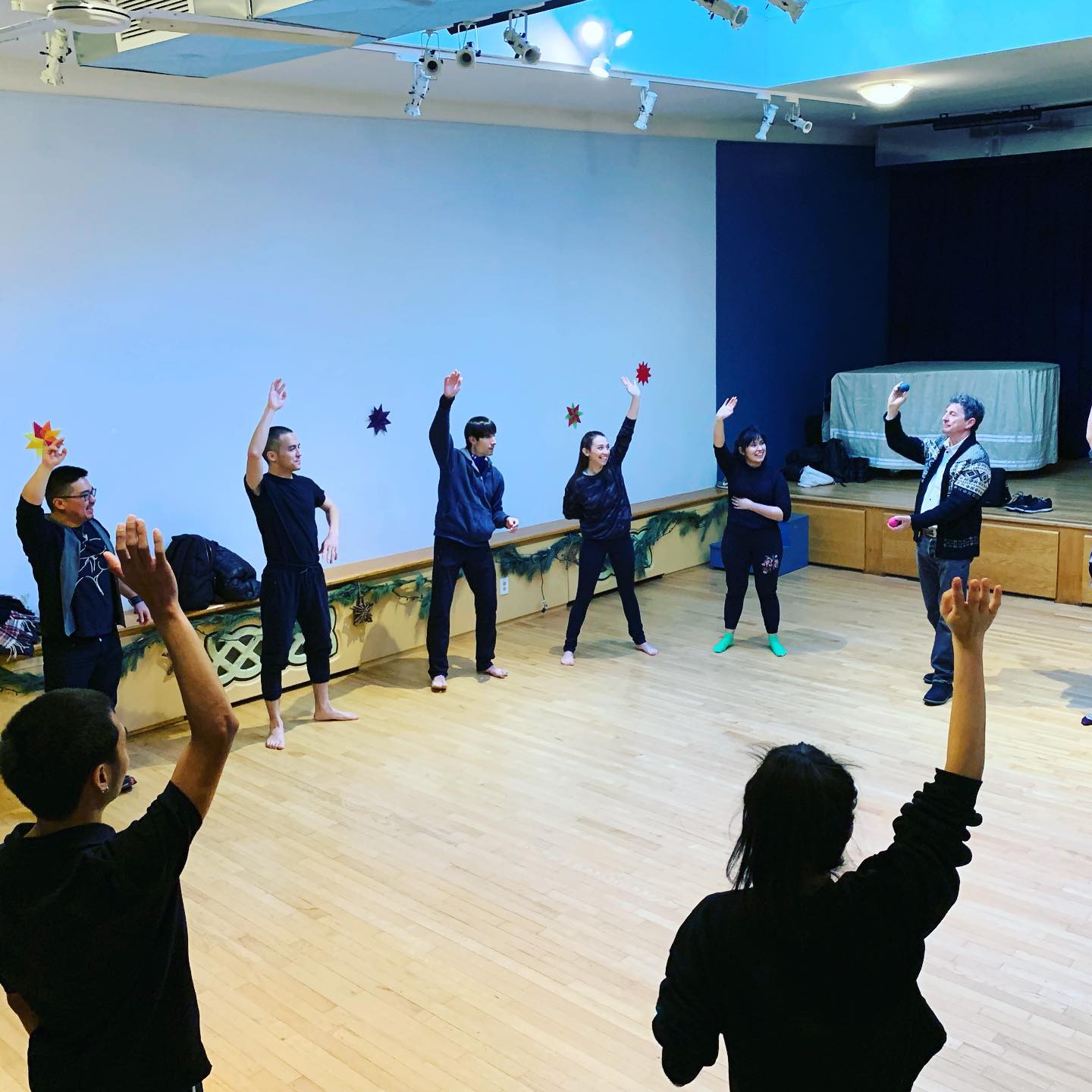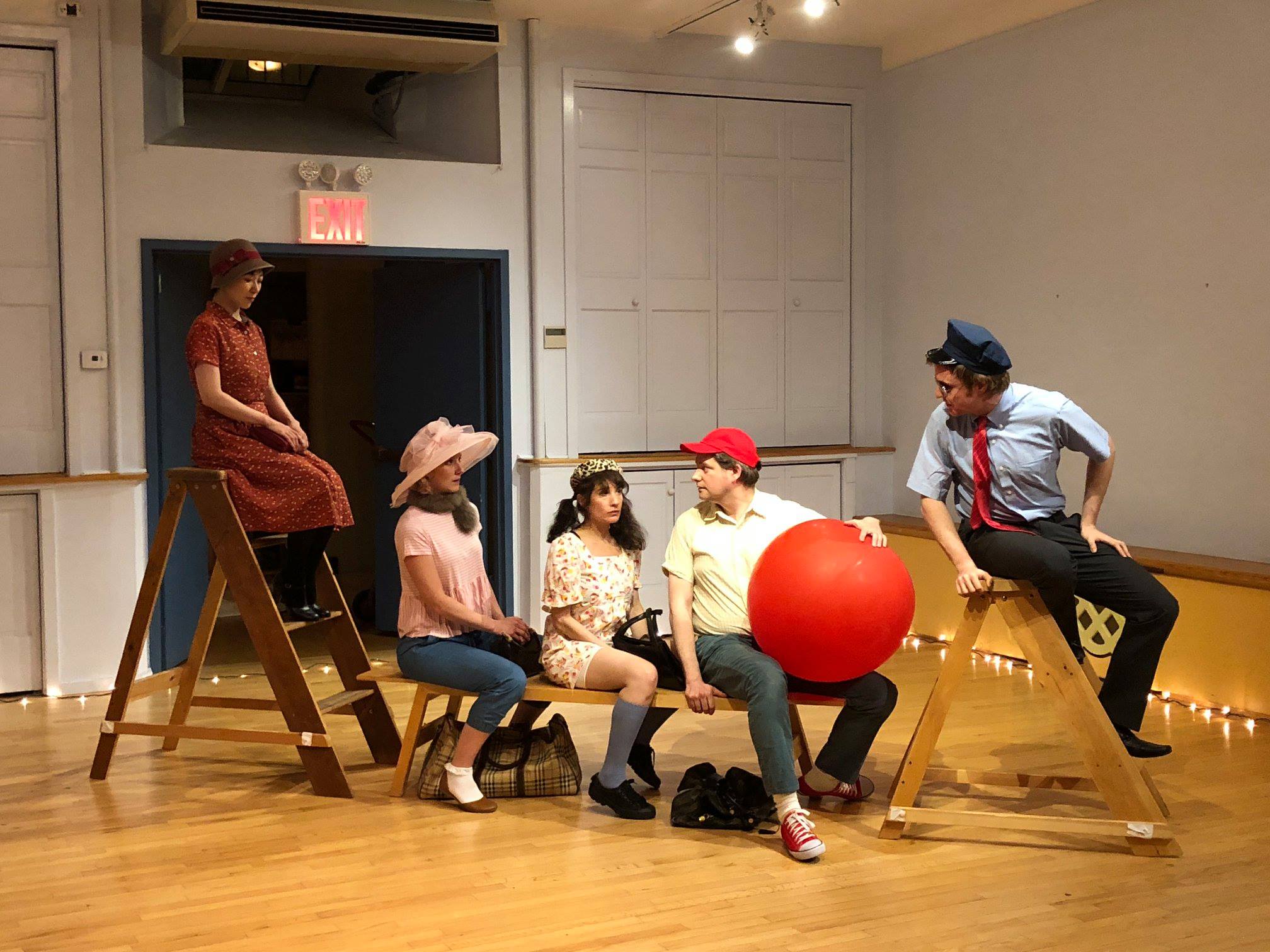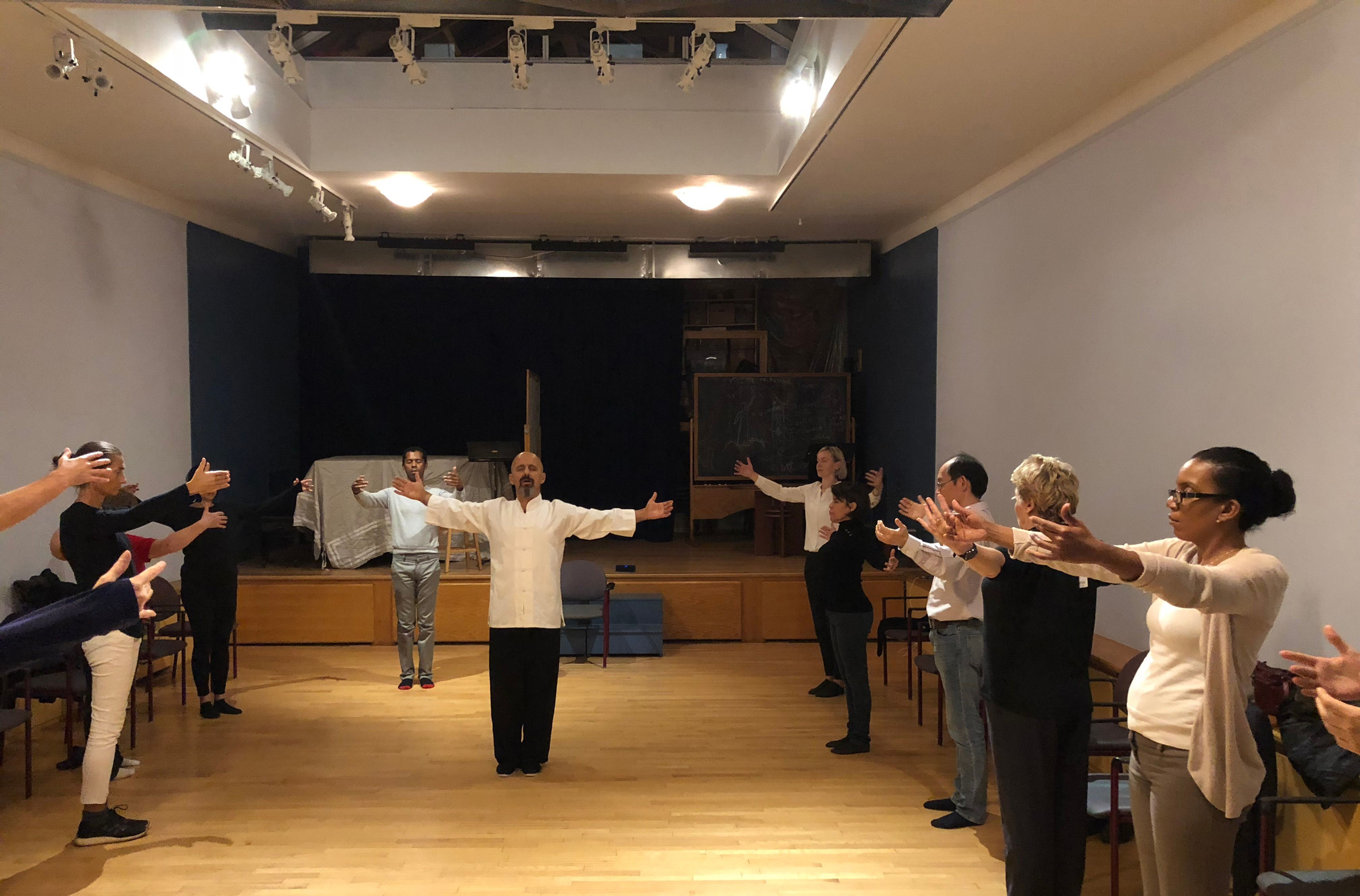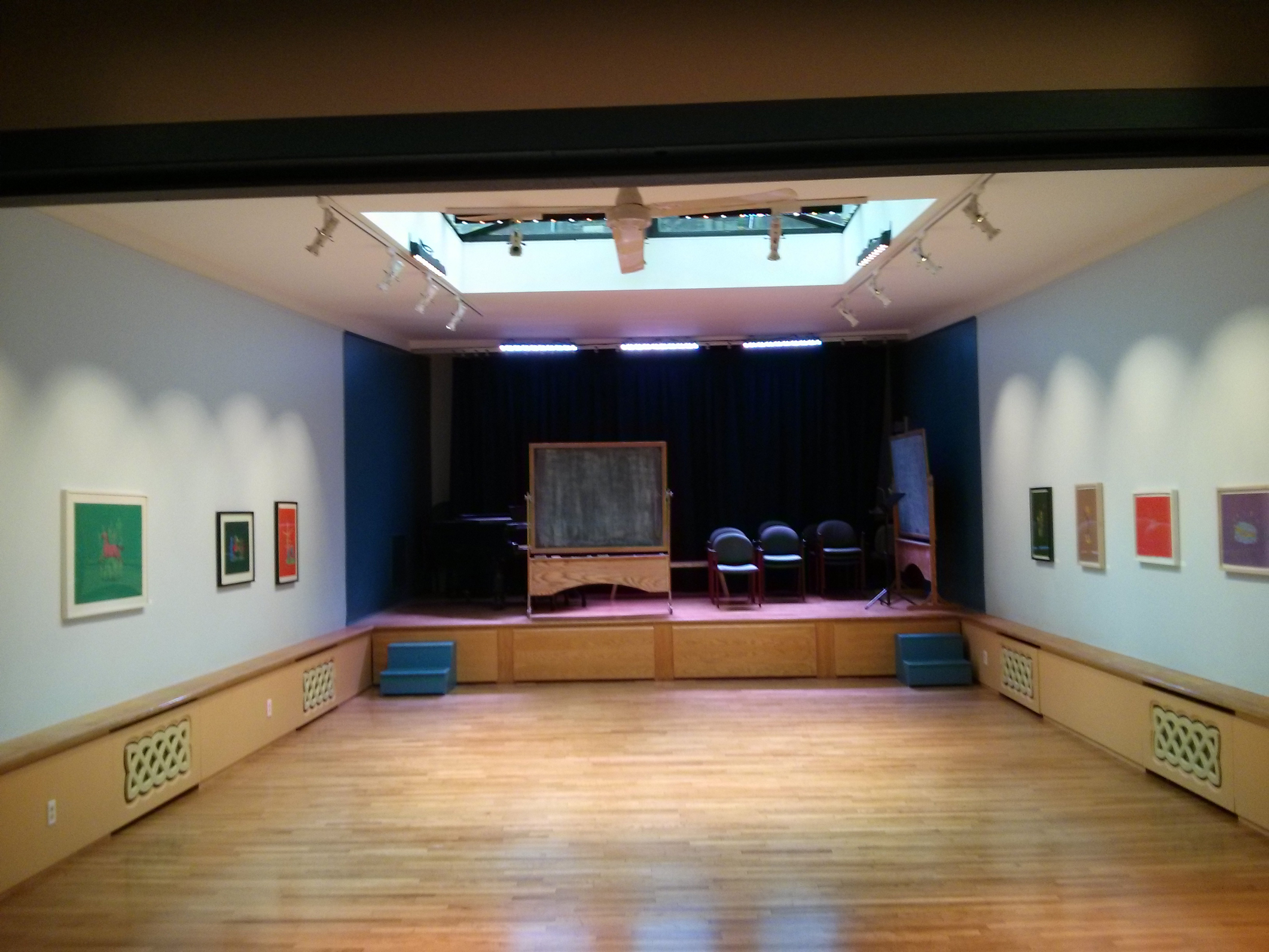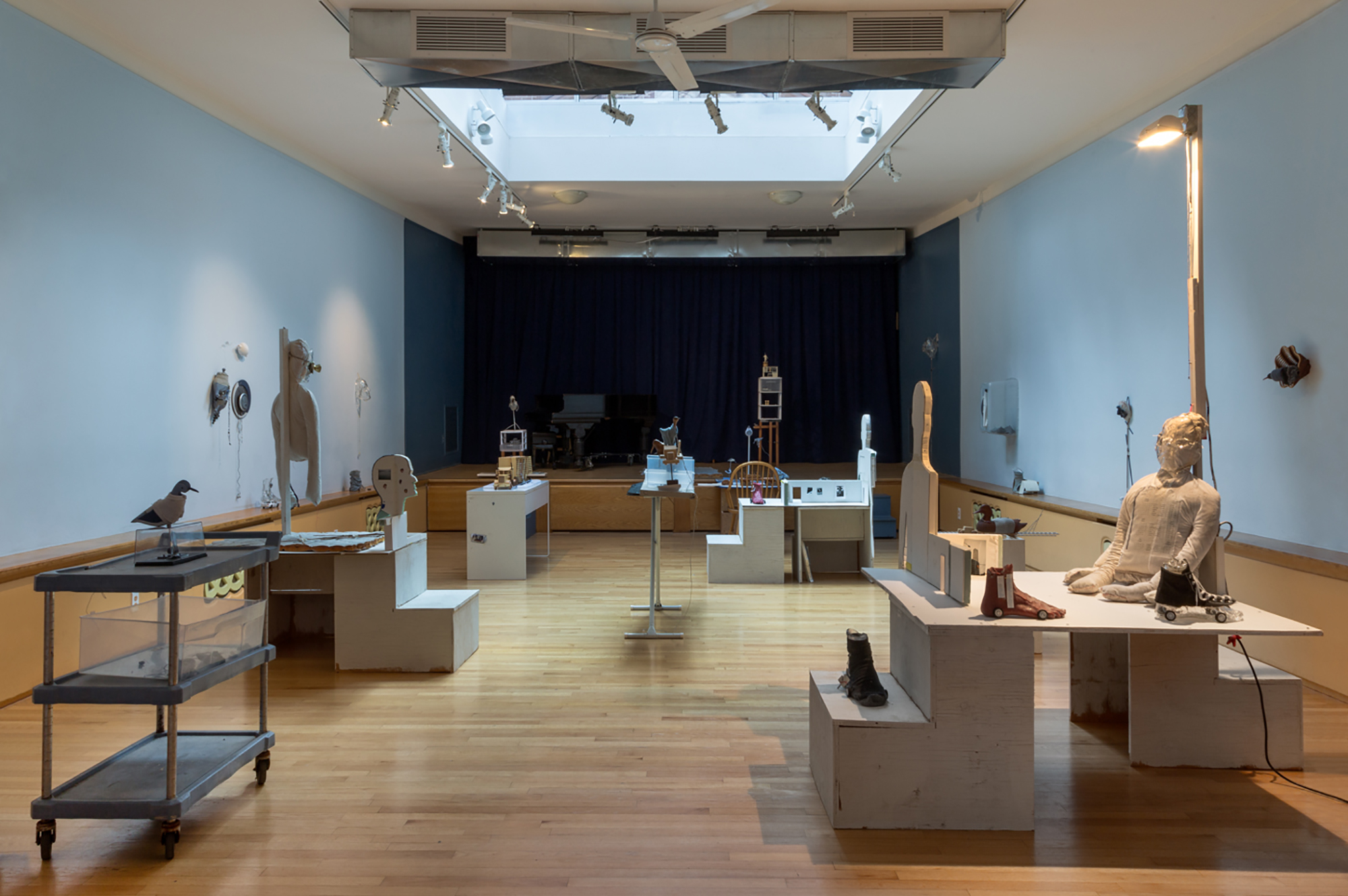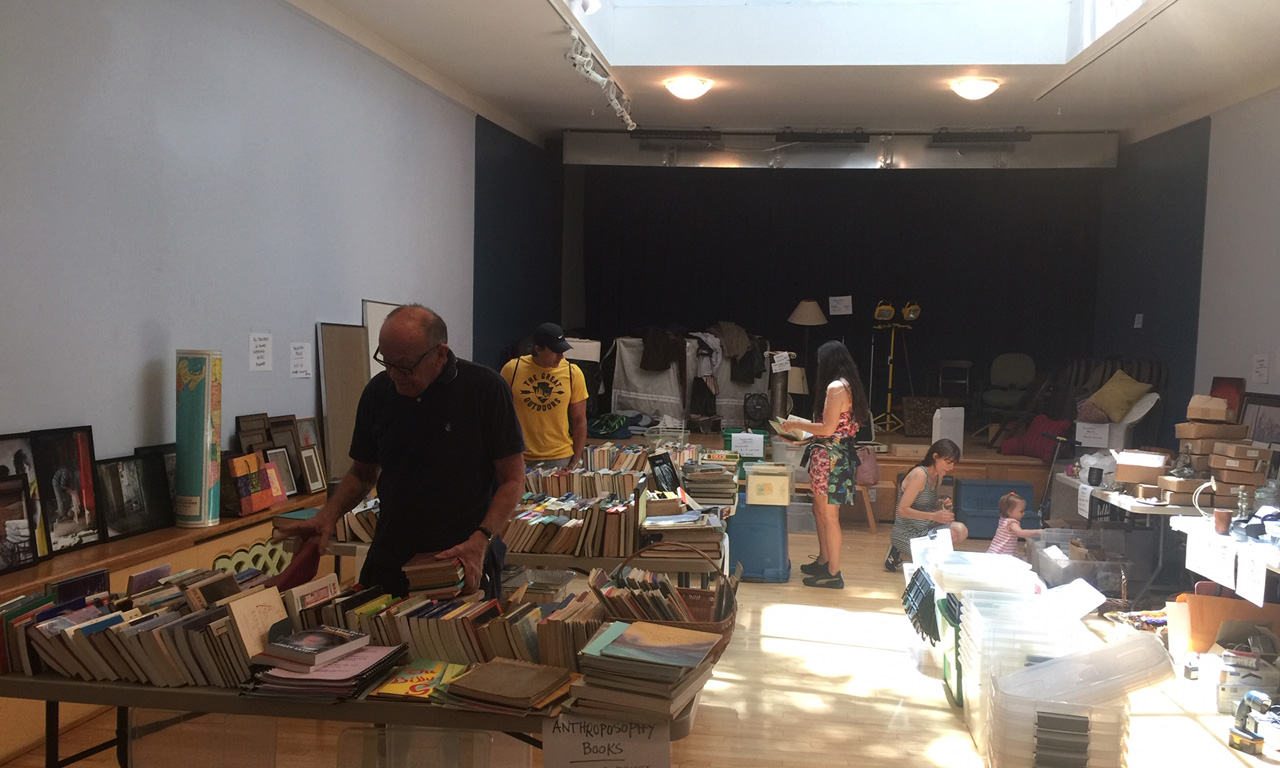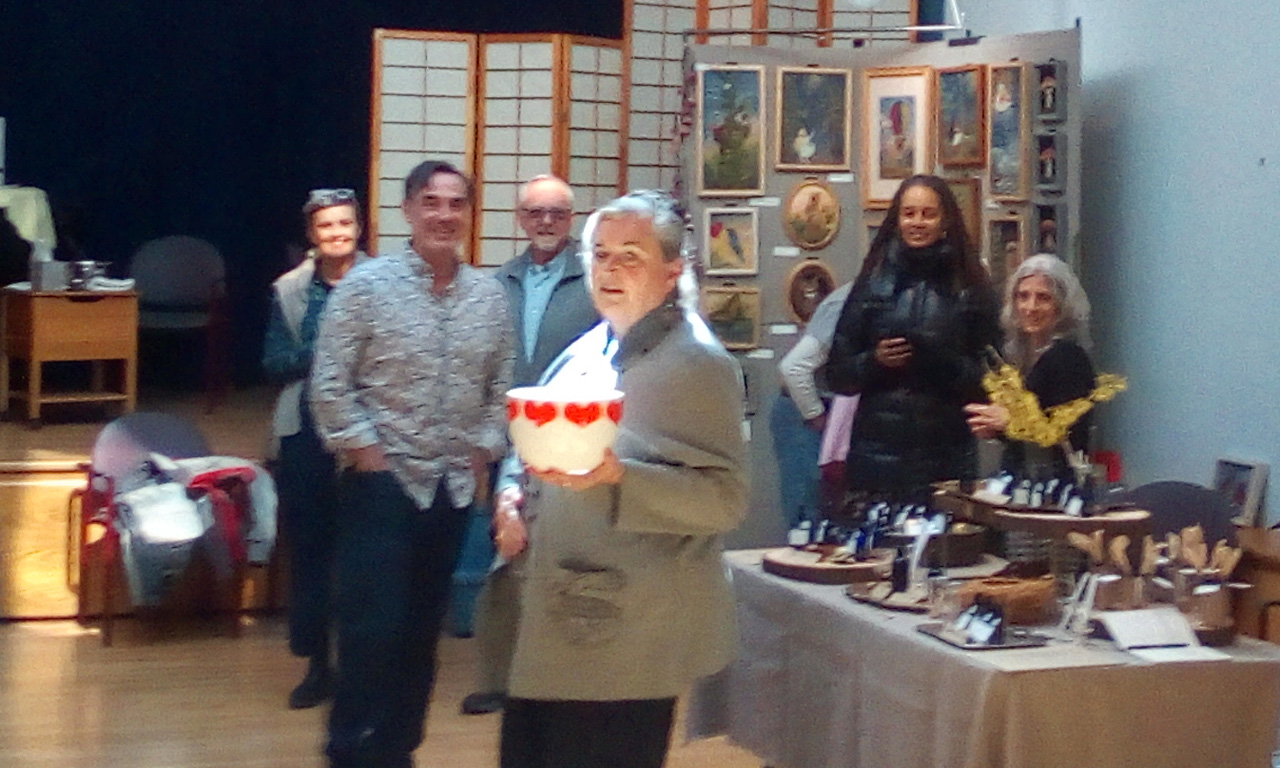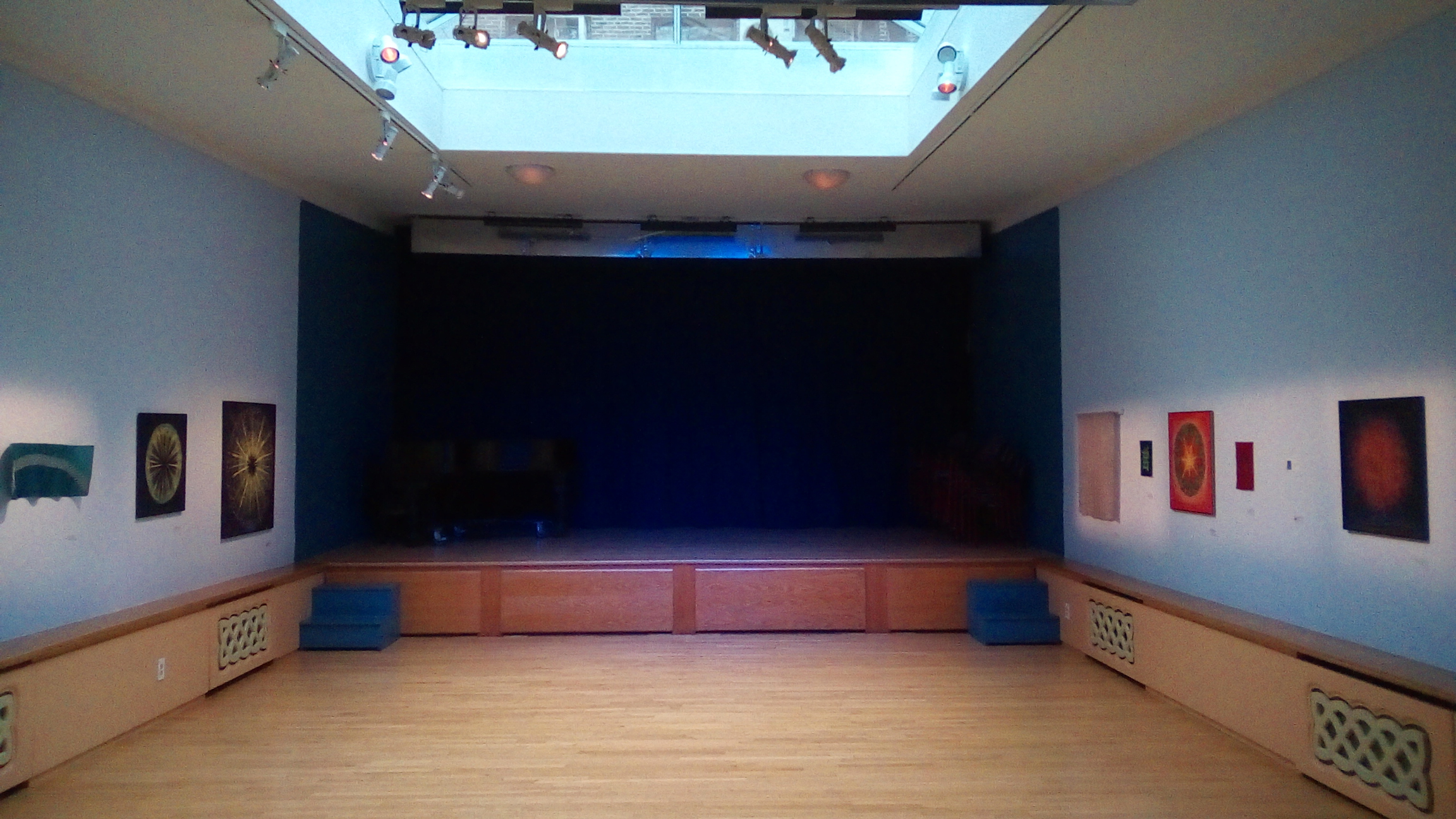 Keep in touch with eNews.
Click on the button below to subscribe to our news and program updates…