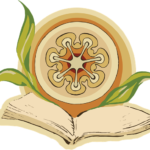 Rudolf Steiner Bookstore is part of Anthroposophy NYC
at 138 West 15th Street (between 6th and 7th avenues).
It carries a range of books, centered on Rudolf Steiner.
BOOKSTORE REGULAR HOURS
Tuesdays, Wednesdays, Thursdays, Fridays, Saturdays 2-6 pm
and half an hour before and after our events.
Stop by and explore!
*****
 A NOTE FROM THE BOOKSTORE MANAGER
Dear Members and Friends of Anthroposophy NYC,
When you arrive, you will notice that the subject categories have been expanded and the books are much easier to find by topic and interest. There are too many new categories to list here, but you will be happy to find expanded Art, Music, Medicine and Therapy, Agriculture, and Meditation sections. Spirituality topics are easier to find, and we have a Technology section, including both journals and books about computers, machines, and AI. Walter Alexander's book Hearts and Minds is also in stock.
We continue to sell art supplies and Waldorf materials, like main lesson books, watercolor paints, paper, brushes, block crayons, and musical instruments. For the holiday season, you will find a larger selection of beeswax candles and handmade items for your gift purchases.
We are also currently seeking new bookstore volunteers. As a volunteer shopkeeper, you are destined to have some of the most interesting conversations with our visitors! It is a wonderful way to share anthroposophy with the general public. You are also eligible for a 15% bookstore discount on all your personal purchases.
I am always open to your suggestions and requests. Please let me know if I can special order books and items for you in the future.
With regards,
Kelly Beekman
Bookstore Manager
rsbookstore (at) asnyc.org
Keep in touch with eNews.
Click on the button below to subscribe to our news and program updates…