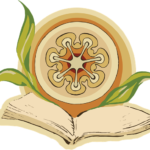 Rudolf Steiner Bookstore is part of Anthroposophy NYC
at 138 West 15th Street (between 6th and 7th avenues).
It carries a range of books, centered on Rudolf Steiner.
*****
Due to coronavirus pandemic, the physical spaces at Anthroposophy NYC are currently closed.
We intend to open our doors for in person activities and bookstore in September, after Labor Day,
as NYC reopening guidelines allow.
Dear Friends of Anthroposophy NYC and the Rudolf Steiner Bookstore,
As you have already been made aware, the Bookstore and the NYC Branch of the Anthroposophical Society in America have been closed since March 16th as a result of the COVID-19 non-essential business closures. We have deeply felt the loss of our daily and weekly contact with you. You are our community and our customers. We miss you, miss serving you, and we send good wishes to you and your family. May you continue to be healthy and safe during this time.
I wanted to let you know about a new opportunity to support the Bookstore in the midst of this pause…
Rudolf Steiner Bookstore provides one of the essential services at Anthroposophy NYC, namely, providing you with the books to study the work of Rudolf Steiner. Closing our doors for the projected weeks due to the pandemic is difficult for our customers and our organization.
As the Bookstore Manager, I have found a way to help you get the titles you want during this challenging time. Hopefully, you will consider purchasing books in the way described below to get the reading material you need and to support the work that we do.
Steiner Books is one of the biggest suppliers of books sold in our Bookstore. Their catalog is filled with Rudolf Steiner's books and volumes of lectures, as well as other books on anthroposophy, Waldorf education, parenting, craft and activity, literature, children's picture stories, and much, much more. They have agreed to fulfill your orders by sending the books directly to you from their warehouse at no shipping cost. You will receive the reading material you need now, and we will get 15% of the price you pay Steiner Books, which will support the Rudolf Steiner Bookstore and the programs we offer at Anthroposophy NYC. We encourage you to take advantage of this offer instead of going to Amazon!
If you would like to place a book order via Steiner Books, please follow these easy steps:
Explore the catalog at STEINERBOOKS.ORG, and note down separately the title and the author of the books you want to purchase. DO NOT put your book selections in their shopping cart.

Click here, or on the button above or below, to fill out the Rudolf Steiner Bookstore NYC affiliate order via Steiner Books

. You will be instructed to provide the following information: book title(s) with the author and the quantity that you want to order, your full name, shipping address, phone number, and email address.
Within a short time, Steiner Books will send you an e-invoice and instructions how to pay for the items electronically. If your selections are out of stock—there have been some supply-chain delays—you will be notified, and will not be charged for those items.
Once you have paid, Steiner Books will ship the books to you directly via USPS Media Mail. The shipping is free!
The process may seem a little more time consuming, and we cannot provide overnight fulfillment, but you can rest assured that you will be supporting two small businesses during this uncertain time.
The described special offer will continue as long as the Bookstore is required to be closed by the government. I hope that you will take advantage of the PAUSE time to catch-up on your reading list, or take up a new interest. The Steiner Books catalog is very broad and exciting.
Please let me know if you have any questions, and let me know how I can help.
With warm regards,
Kelly Beekman
Bookstore Manager
rsbookstore (at) asnyc.org
Keep in touch with eNews.
Click on the button below to subscribe to our news and program updates…