Anthroposophy NYC Blog
KEEP TALKING
(dispatches from social isolation)
Gail Langstroth: How to Fill-out your Mail-in Ballot
And I Saw. The Lamb opens one of the seven seals and I hear
one of the four animals with a thunderous voice cry:
Come
keep musts to a low hum—padlock
the tin shed—keep
the lawnmower on off
be the first red bird to visit
the empty feeder—feel
loosened leaf mosaic drying
on dying grass blades
Draw
from dream's last chambers/
hallways/capillaries—remember
thirst's microscopic awareness
how tubular alveoli clear lungs
and the ocean more tangible than
what we call visible—washes
Begin
Darken
each oval completely
Seal
your moon-ellipsed paper into
secret's first envelope
To be Delivered
the fiery black horse whose rider holds
the world's weightless sword of gold
Come 
After the one thousand three hundred and eighty-four
nights of destruction—Erase
the glass avalanche of lies—Wait
for all seals to be opened!
Notes: The opening lines (And I saw . . . Come) are from the Book of Revelation 6:1.    
Copyright 2020 Gail Langstroth
Gail Langstroth is an international multi-media artist based in Pittsburgh.
Her recent poetry collection is firegarden / jardín-de-fuego (Get Fresh, 2020).
Image: Gail in front of smashed walls, significant Pittsburgh graffiti.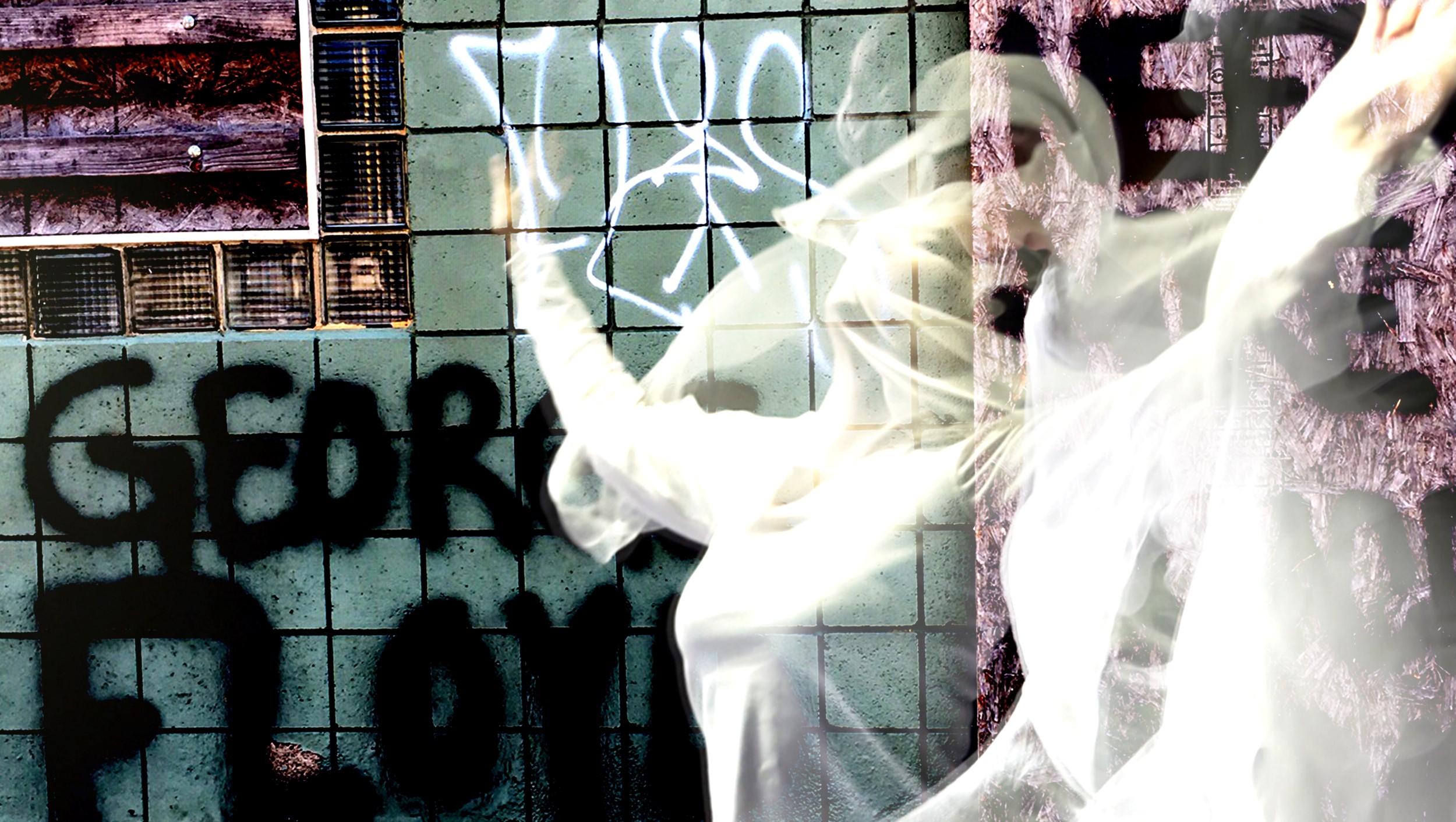 Keep in touch with eNews.
Click on the button below to subscribe to our news and program updates…