Anthroposophy NYC Blog
MEETING OUR TIMES
THE WINGS OF THE SOUL
A Reading from Plato's Phaedrus by Vincent Roppolo
In this portion, Socrates is speaking to his pupil. It's part of an argument whether sex is better with or without love. They are walking by the river.
"An idea keeps repeating itself in literature… When we come into this world as children, we bring the vision of heaven with us, and as we grow up that memory recedes. The ancient Greeks thought that the last memory that we retain of heaven is the memory of the beauty of the gods. Greeks also believed that heavenly creatures have wings." ~ Vincent Roppolo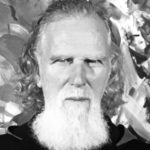 Vincent Philip Roppolo came to anthroposophy through the Michael Chekhov acting work, three decades ago. For many years, he has worked in theater, and also as a human development facilitator in the corporate world. He recently received his certification in Anthroposophic Psychology. He is participating in the Associates Program with AAP (Association for Anthroposophic Psychology), and serves on the AAP's Board.
Keep in touch with eNews.
Click on the button below to subscribe to our news and program updates…