12 HOLY NIGHTS OF CHRISTMAS
Evening Gatherings, 7-8:30 pm
from December 24, 2019, to January 5, 2020
138 West 15th Street (between 6th and 7th avenues)
Donations welcome!
The twelve holy nights of Christmas are symbols for the twelve forces of the soul that live in us. On these darkest nights of the year, we are closest to the Sun's Spirit. We are invited to contemplate and reflect on the past year, and to envision the coming year.
For the Holy Nights this year, we have selected a series of contemplations inspired by indications given by Rudolf Steiner to Herbert Hahn, who met Steiner in 1909. In 1919, he became a class teacher at the first Waldorf School in Stuttgart where Steiner also asked him to give "free religious lessons" to the children.
Each evening, along with our traditional annual Holy Nights activities of candle lighting, tree adorning with roses, and eurythmy, we will read together each short contemplation for that day and share thoughts about it. Each discussion will be facilitated by a member of Anthroposophy NYC. Our goal is to experience with others in these contemplations the deep spiritual significance of this special time in the year.
All are welcome to all gatherings.
"Again, without this being really recognized hitherto by science, these Twelve Holy Nights stand there, as though established out of the wise, with hidden depths of the human soul, as if to say: Experience the Christ-Festival in all its profundity."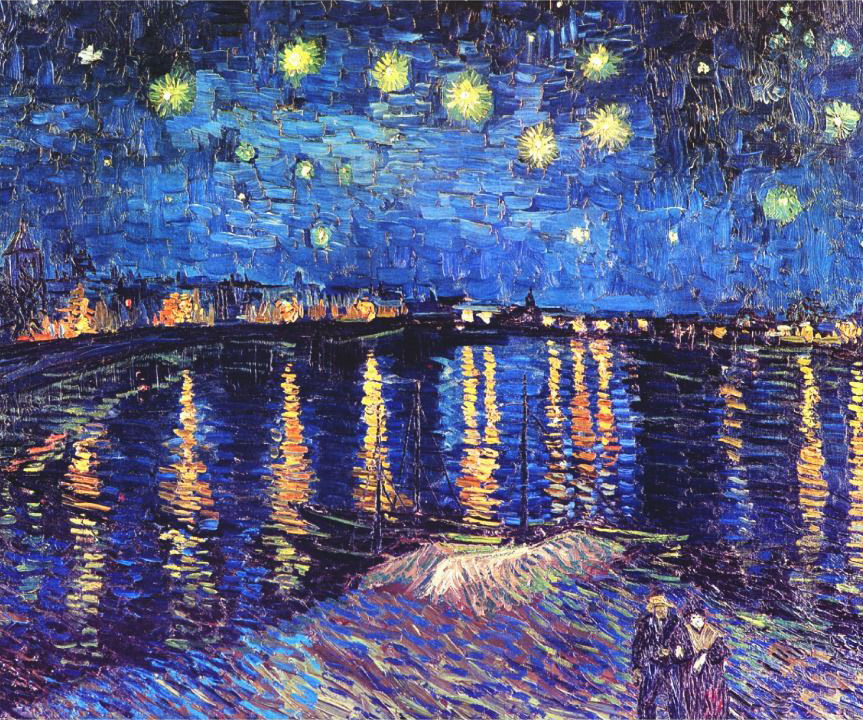 Vincent van Gogh, Starry Night over the Rhône (1888)
Keep in touch with our eNews.
Click on the button below to subscribe to our news and program updates…