When:
April 22, 2020 – July 31, 2020
all-day
2020-04-22T00:00:00-04:00
2020-08-01T00:00:00-04:00
Where:
Anthroposophy NYC Online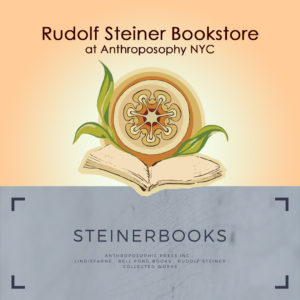 While the Rudolf Steiner Bookstore at Anthroposophy NYC is closed due to the coronavirus pandemic, you can purchase anthroposophical books via Steiner Books. You will receive the reading material you need now, and we will get 15% of the price you pay Steiner Books, which will support the Rudolf Steiner Bookstore and the programs we offer at Anthroposophy NYC. The shipping is free for you!
The described special offer will continue as long as the Bookstore is required to be closed due to the New York City on pause regulation by the government.
Click here or on the image for more information and to place the affiliate order.
*****