When:
November 29, 2020
all-day
2020-11-29T00:00:00-05:00
2020-11-30T00:00:00-05:00
Where:
Anthroposophy NYC Online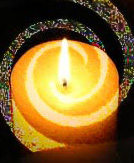 The Advent season is upon us. In previous years, we have been gathering at our Auditorium on Advent Sunday afternoon and engaging in various seasonal activities in preparation for Christmas.
Alas, we cannot use the same approach this year. Instead, we will create the Advent mood by a series of posts on each Sunday: November 29, December 6, December 13, December 20. However, we have one sweet surprise in store for you. We'll keep you posted.
Click here or on the image for more information…
*****